WasFest – Act 1: Gerald Clayton Quintet | Act 2: Julian Lage Quartet with John Medeski
Performing Grant Green's 'Street of Dreams' and Wayne Shorter's 'Speak No Evil'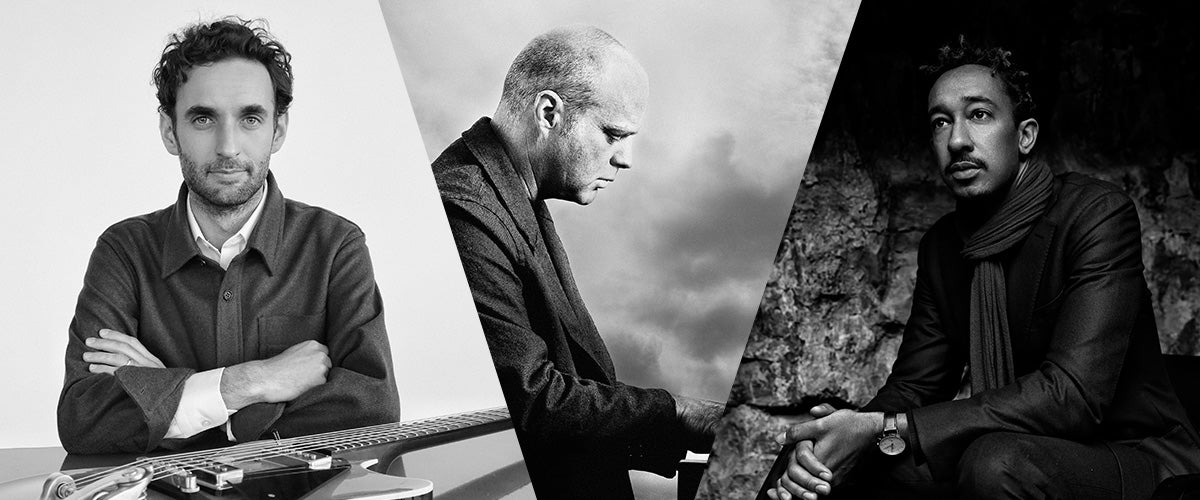 WasFest – Act 1: Gerald Clayton Quintet | Act 2: Julian Lage Quartet with John Medeski
Performing Grant Green's 'Street of Dreams' and Wayne Shorter's 'Speak No Evil'
Date

June

24

, 2023

Event Starts

8:00 PM

Ticket Prices

Start at $24

Venue

Shubert Theatre

Availability

On Sale Now
WasFest – Act 1: Gerald Clayton Quintet | Act 2: Julian Lage Quartet with John Medeski
Performing Grant Green's 'Street of Dreams' and Wayne Shorter's 'Speak No Evil'
Event Details
Lineup:
Gerald Clayton Quintet with special guests Ambrose Akinmusire, Immanuel Wilkins, Harish Raghavan & Kendrick Scott
Performing Wayne Shorter's 'Speak No Evil'
Julian Lage Quartet with special guests John Medeski, Jorge Roeder & Dave King
Performing Grant Green's 'Street of Dreams'
Guitar virtuoso JULIAN LAGE recently released The Layers, a stunning companion piece to his acclaimed 2022 album View With A Room. The collection features six original pieces recorded during the same sessions which found Lage discovering new orchestrational possibilities by augmenting his deeply attuned trio of bassist Jorge Roeder and drummer Dave King with the addition of fellow guitar icon Bill Frisell.
"At its core, The Layers is a prequel to View With A Room," explains Lage. "It has all the musical seeds that grew into what I consider the touchstones of View With A Room—a duo with Bill, a duo with Jorge, more atmospheric and expansive writing, Dave and Jorge's incredible rhythmic and orchestrational sensibilities. Imbued with vibrant colors and exquisite interplay, The Layers is a welcome additional offering from this meeting of two of modern jazz's most distinctive voices with one of the music's most skilled and inventive rhythm sections.
Celebrated musician JOHN MEDESKI, whose work with the trailblazing instrumental trio Medeski Martin & Wood (MMW) and countless other collaborators have set a standard for soulful improvisation, has been preparing a new solo piano album that he says will kick off a series of such recordings, and is planning a suite of solo performances. These shows share one essential characteristic: "It's just a piano in a room," Medeski says. "Musically, it can go anywhere." His pursuit of spontaneous musical magic reflects, among other pursuits, his travels to the jungles and mountains of South America, where he has worked with various indigenous people– whose sonic traditions have been unchanged for centuries, and most of whom had never witnessed a concert before – and spent time with local shamans.
Six-time GRAMMY-nominated pianist, composer and band leader GERALD CLAYTON earned recent Recording Academy recognition for Happening: Live at the Village Vanguard, his debut release on Blue Note Records. Collaborating over the years with such distinctive artists as Diana Krall, Roy Hargrove, Dianne Reeves, Terence Blanchard, John Scofield, Terri Lyne Carrington, Peter Bernstein, Ambrose Akinmusire, Gretchen Parlato, Ben Wendel, the Clayton Brothers Quintet and legendary band leader Charles Lloyd, Clayton currently serves as Director of Next Generation Jazz Orchestra following service as Musical Director for Monterey Jazz Festival On Tour. Clayton's creative spirit honors the legacy of his father, bassist-composer John Clayton.
Julian Lage Quartet with Special Guests John Medeski, Jorge Roeder & Dave King
Performing Grant Green's "Street of Dreams"
Gerald Clayton Quintet with special guests Ambrose Akinmusire, Immanuel Wilkins, Harish Raghavan & Kendrick Scott
Performing Wayne Shorter's "Speak No Evil"