Cultural Heroes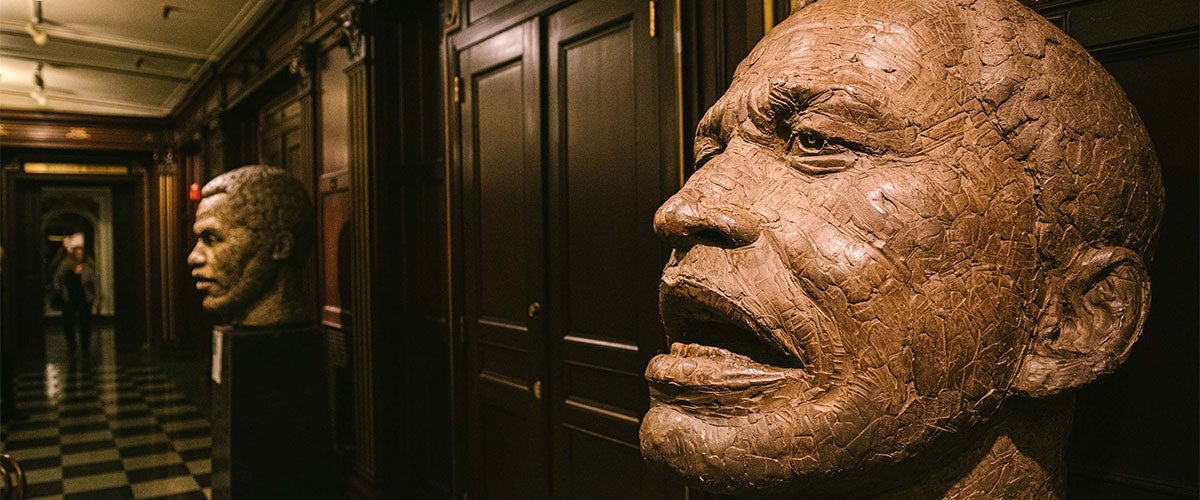 Cultural Heroes
Date

Now Showing

Ticket Prices

Children $17 - Adults $25

Venue

Folk Americana Roots Hall of Fame

Availability

On Sale Now
Cultural Heroes
Exhibition Details
Cultural Heroes features the first seven icons of an ongoing series of artists who were key role players for civil rights, putting their careers on the line. Sculpted in a moment of performance, these colossal portrait heads also represent various ways of handling clay, always with the intent to make the material and its treatment at least as important as the subject matter. The artist's seven role models currently represented in the sculptures are Marian Anderson, Woody Guthrie, Billie Holiday, Lead Belly, Paul Robeson, Bessie Smith and Josh White.
​Alan LeQuire strives to create a larger-than-life portrait that has the breath of life of the individual. Sculpting his personal heroes, LeQuire understands and communicates their artistic ecstasy.
​The result is a miraculous object that possesses the living presence of a person and gives it permanence. Insight into a personality can be found through movement sensed through posture and passion projected through expression.